YMI Group (YMIG) is a diversified products and services group corporation operating in products manufacturing, international trading, corporate service and market promotions throughout the world.

From our origins as a China-based manufacturering company specialized in fitness equipements production the late 1980s, YMIG has emerged as a leading product distributor and service provider, delivering tailored solutions to comerical clients and the general public globally. Through our direct business businesses subsidiaries and associated busienss partners, out clients have come to depend on the reliability, innovative skills and first-class capabilities of YMIG's global teams.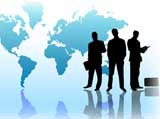 Thank you for visiting YMIG ! Our website is designed to allow you to view the brieft of products and services offered by our group business parties. We are here to service your needs, and so we hope you find opportunity of interest and look forward to hearing from you.